Smart Production & Supply Chain Management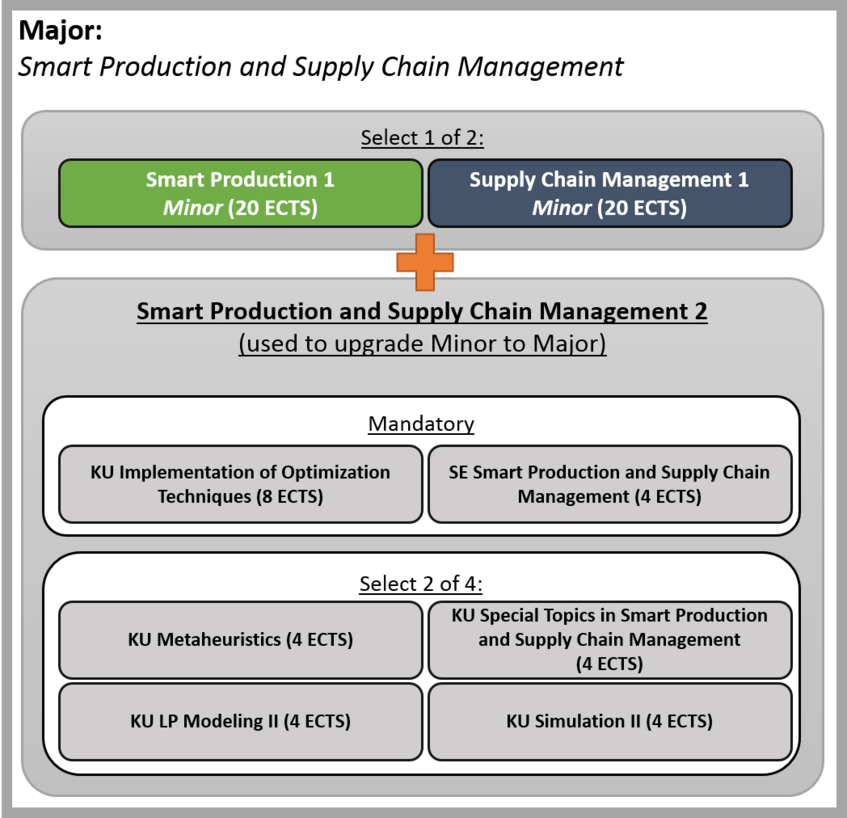 Smart Production & Supply Chain Management
The major Smart Production & Supply Chain Management is dealing with Problems from the sphere of production and Transportation planning as well as a wide variety of supply chain Problem
By merging one of the minors with the modules from "Smart and Production and Supply Chain Management 2" you create the major "Smart Produchtion and Supply Chain Management". By selecting the foundation minor according to your interests you can select between production or SCM as main emphasis of your studies.
In the mandatory part you will deal with programming and the structure of solution algorithms (heuristics & metaheuristics) if you are interested in intensifying your studies in this field you may consider selecting "KU Metaheuristics". Otherwise we would advice you to select between "KU LP Modeling II" and "KU Simulation II" according to you minor.
Coordination
Univ.-Prof. Dr. Karl F. Dörner & O.Univ.Prof. Dipl.-Ing. Dr. Richard F. Hartl
For organizational questions please refer to the corresponding offices.
Language requirements
English (C1) & German (B2)
But the courses of this modul are offered mostly in English language.